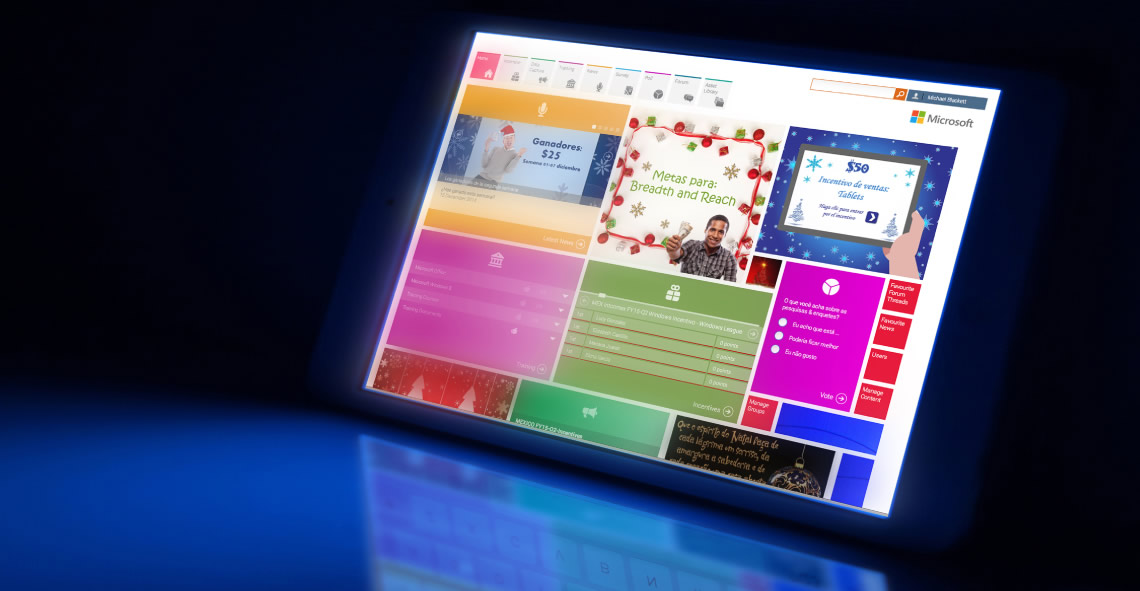 by Lisa Berry
Posted on May 09, 2016 at 11:05 AM
It's said that every cobbler has bad shoes, so it was with some trepidation that when we reached critical mass we decided to use our own mobile and app technology to engage with staff. Firstly, did we really need it? We don't have a disparate channel audience. We're relatively modest in size, albeit with offices on three continents and in two effective time zones. We have Skype for Business, email, we're connected on Twitter, and most of us on Facebook too. We have Dropbox, OneDrive and a Yammer network. We webcam all the time. But what we didn't have and, like so many organisations, really wanted, was the mechanism to genuinely engage our people digitally. Somewhere to replicate the high-energy interchange of ideas, education, coaching, recognition and reward that underpins our human interactions. So what did we learn?
Social democracy is no substitute for leadership.
Creating a democratic enterprise social media landscape is all well and good among friends and creates a wonderful sense of 'involvement'. But business leaders still have to lead. The most popular content for our people is the mentoring and coaching from managers to staff – 'how to deal with email overload', 'how to deliver bad news', 'the CEO update'. The core reasons we're all at work, to deliver against our own and our employers' goals. Sharing requires thought to ensure content is directed to the right audience at the right time, to avoid overload, assimilation and misdirection of purpose.
People care more when they're enjoying the ride.
It stands to reason, but having 'fun' drives engagement. To name our new 'portal' we ran a competition. The quality and creativity of entries was outstanding, and not just from the design team. We took a vote and JARVIS (with acknowledgement to the influence of Marvel) won through. We couldn't think of a better sidekick for our assembled avengers! The idea came from our chief architect and he, quite rightly, donated his prize to the team, who purchased a coffee maker with it.
There's no such thing as an intranet any more.
What is or was an intranet? Clients have asked us how we categorise JARVIS. JARVIS is simply the way we engage with each other and the business on-line. In the same way you don't categorise a water-cooler conversation, a discussion with a group of colleagues, a coaching session or a quick office quiz as one thing, nor do we JARVIS. JARVIS helps to educate, motivate, inform and support us. He's a repository of ideas, guidance and knowledge for sure, but more than this he's our digital engagement 'glue'. You have to engage with people, and if you're not doing it digitally, are you really engaging at all? The intranet is dead, long live the internet.
People care when perhaps they shouldn't.
Even in this 'always on' ultra-connected world, we couldn't have predicted the unprecedented levels of off-site, out-of-hours engagement. Because JARVIS is an extranet, he's always there. In the pocket, on the sofa, on the train, over lunch, in the small hours. We don't legislate for when he's on or off. And when an idea hits, people are keen to share it, there and then. When one of our South African crew felt compelled to share sunset at the beach, the jealousy was evident in minutes. On a weekend. JARVIS works full-time, all the time connecting and supporting us.
Knowledge is power. Insights are absolute power.
Knowing who has completed an on-line learning session is one thing. Knowing how and when they consumed it is great. Knowing how they rated it, how they scored and then how it impacted their level of engagement and performance, that's invaluable. Detailed analytics underpin all our on-line interactions. Terabytes of gold dust.
But the last word must go to our CTO. What did he learn? "I think," He said, "I've found the reason why our clients use an ESN. How did we ever survive without it?"
Tags:
Engage
,
Internet
,
Intranet